Some Common Knowledge of Sand Maker
Sand maker is the stone crushing equipment with domestic and international advanced technologies, which is researched on the basis of Germany advanced technology, combining the actual demand of China sand making industry. It can supply high quality sand aggregate for high building, expressway construction, municipal engineering, large scale irrigation establishment, concrete batching plant and many other areas.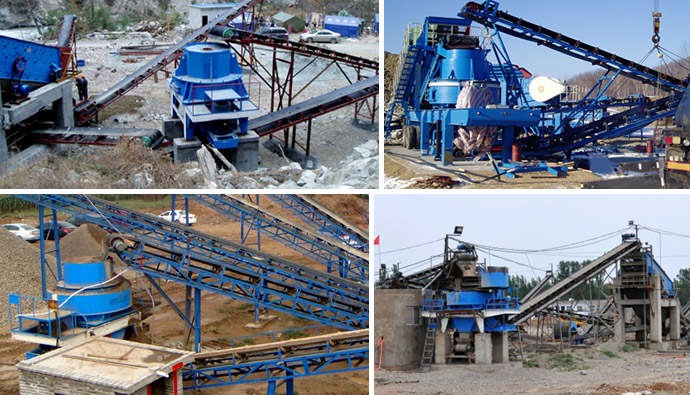 The Significant Advantage of Sand Maker
1. simple structure, convenient to be maintained.
Small volume, simple to operate, install and maintain.

2. multiple function and better shape of the finished products.
This machine owns the reshaping function, and the finished products are cubic while the bulk density is bigger.
3. long lifespan and environment protection.
The circulation interior air can make the dust be less, the noise less. The stone powder can become the guarder protecting the bottom without the damage the body.
4. unique design and easy to be maintained.
Some wearing parts are taking the tough wear-resistant abrasion materials, whose volume is small while the weight is light, so it is simple to replace the accessories.
Note
1. detect range 0.1-20mm/s continuous and adjustable.
2. Double oil pumps assure enough oil supply: automatic switch off with no oil stream or pressure, water cooling in summer, motor heating stare-up in winter.
Technical Parameter
Model
specification
Max.feeding
size
(mm)
Power
(kw)
Rotation
speed of
impeller
(r/min)
Capacity
(t/h)
Overall
dimension
(L×W×H)
(mm)
HX-06
35
2P 37-55
2000-3000
12-30
2500×1620×2600
HX-07
45
4P 55-75
1500-2500
25-55
2700×1760×2800
HX-09
50
4P 110-150
1200-2000
55-100
3900×2000×3070