The Major Equipment Being Used in Magnetic Separation Process
Vibrating feeder, jaw crusher, vibrating screen, ball mill, spiral classifier, magnetic separator, concentrator, belt conveyor.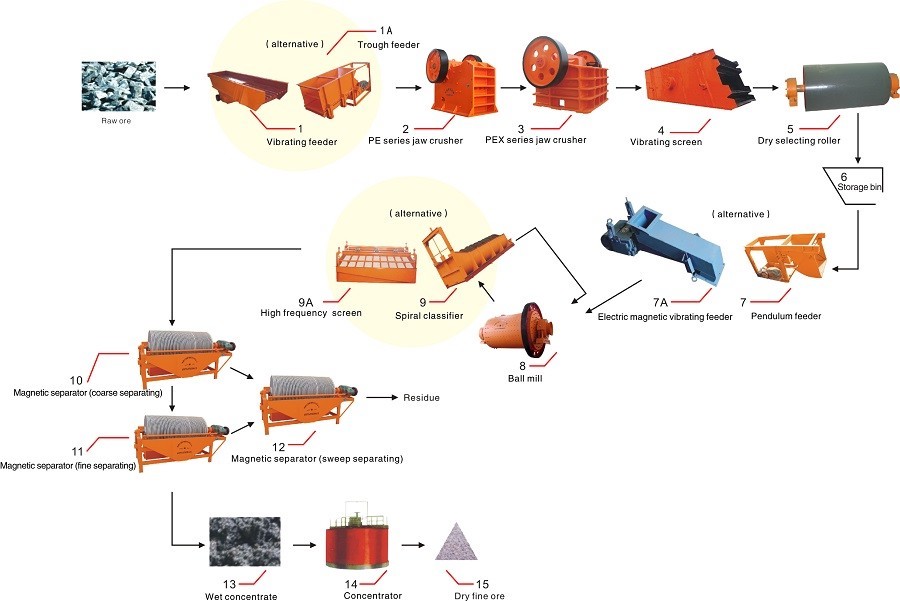 Some Common Knowledge of Magnetic Separation Process
Hongxing experts can design one complete magnetic separation craftsmanship after researching the humidity, hardness, structure of those materials, and the main production process is including the four steps: crushing, grinding, magnetic separation and drying.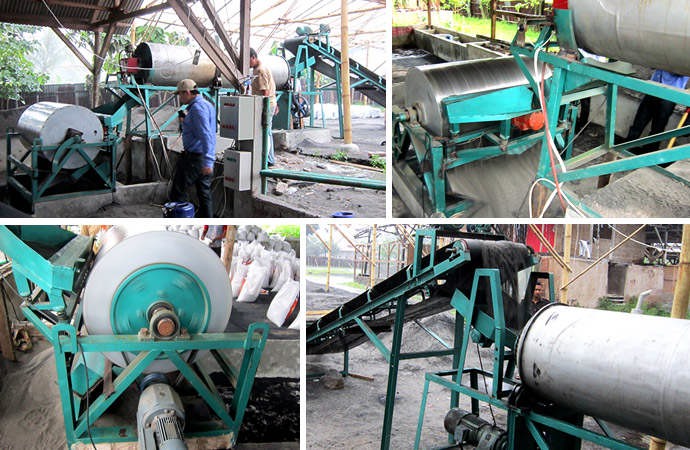 1. crushing. The raw materials can be continuously sent to the coarse jaw crusher by vibrating feeder for the coarse crushing process, and then the crushed materials will be sent to the tertiary jaw crusher by belt conveyor for the tertiary crushing, and then the materials being crushed again will enter into the vibrating screen for the classification, and the qualified ones will be sent to the storage for the deep processing while the in-qualified will be returned to the crushers for the secondary crushing.
2. Power grinding. Pendulum feeder will send the qualified materials to ball mill for grinding, and the mineral pulp from ball mill will be sent to spiral classifier for the classification according to the granularity, and certainly those materials satisfying the requirement can enter into the next procedure while the in-qualified will be returned to ball mill for the secondary grinding. 3. Magnetic separation. The qualified mineral pulp will enter into two magnetic separators in order for the coarse and fine processing in order to realize the purpose of mineral separation. 4. drying. The fine ore pulp after classification will enter into the concentrator for the precipitation, and then entering into the dryer for the dehydration, and lastly the fine ore will be gotten.