The Precautions of Purchasing Ball Mill
It needs to be comprehensively considered from every aspect when selecting beneficiation equipment, such as the nature of ore processed, production scale, requirements of product size and other conditions. At the same time, to enterprises, the equipment level, requirements of automatic degree, its own capital budget and so on, all these should also be considered. Finally, determine the final purchase plan by comprehensive needs.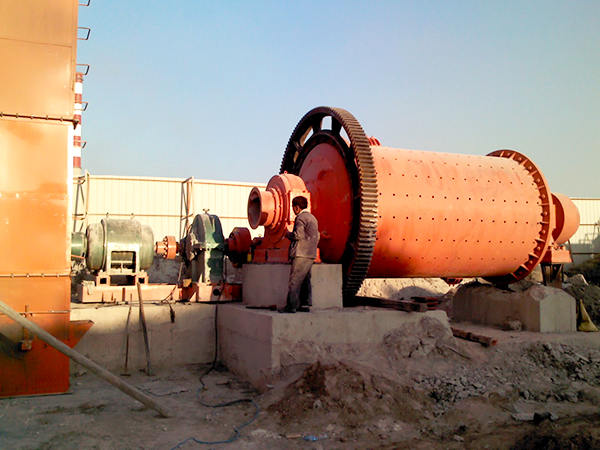 Generally, in the medium and small mineral processing design, the conventional ball mill is often used. For the large beneficiation factories, they should consider that which kind of equipment is more benefit to production, self-grinding, semi-grinding or conventional equipment. Our users have rich using experience, so they are easy to find problem and put forward constructive opinions. Here, let's take a look at what they have proposed.
1. Guarantee the production capacity of ball mill
The chosen grinding equipment should complete the specified yield under the condition that the required grinding fineness is ensured.
2. Consider large-scale design of equipment properly
Large-scale equipment is a recent tendency on design. Because of the large scale, the total weight of equipment is light, the cover area is small, the production system is less, the number of operators and auxiliary systems is small, and the corresponding investment and production costs are low. However, the requirement of operation and management level are higher. If the working efficiency just reduces a little, the yield of dressing plant will be decreased greatly.
3. Must do grinding test
When there is no actual data in the design, the grinding test must be done; especially the large-scale dressing plant should do the selection, calculation and proportion enlarging of grinding machine from the acquired basic data.
4. Choose the equipment with high operating rate
Sometimes, the operating rate of ball mill and self-grinding mill is a bit low, but they are applicable under certain conditions. In principle, equipment with high operating rates should be used to reduce overhaul and parking time.
5. Make the production ability higher than that of being designed
The change of hardness and fineness of ores need to be considered when designing. Generally, the chosen ball mill should be also adapted when the ores in the deep ore bed hardens or becomes thin. At the same time, the early production should be ensured smooth.
According to the above suggestions to choose ball mill, you must select the most suitable equipment, which can better help you achieve the max economic efficiency. Hongxing Ming Machinery is professional in making ball mill equipment, beneficiation equipment and so on, experienced and good-quality. Our machines are sold to more than 190 countries at home and abroad.
Welcome to consult and purchase.