South Africa Beneficiation Production Line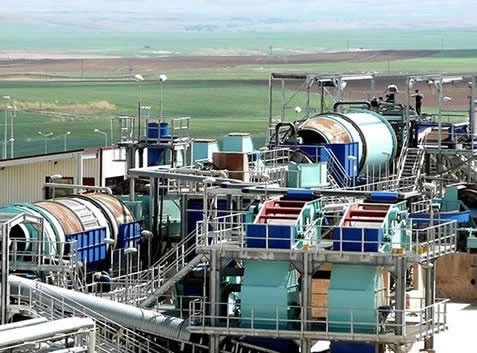 Processing material: magnetite
Production capacity: 1000 t/d
Device configuration: magnetic separator, pendulum feeder, vibrating screen, PE coarse jaw crusher, PE fine jaw crusher, cone crusher, ball mill, spiral classifier, mixer and filter.

Production: the grade of iron ore should reach more than 64% after experiencing beneficiation production line, and the percentage of SiO2 should be under 6%, and some harmful elements such as S, P and so on should reach the international standard. Iron ore beneficiation production line has some excellent advantages such as higher efficiency, lower energy consumption, higher processing capacity, economic rationality and so on.